Sherry S., Teen Room & Program Coordinator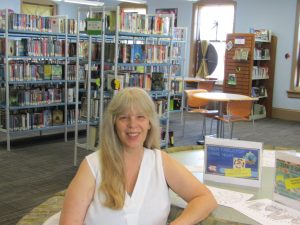 Sherry loves working with the teens! They are diverse and always changing. They may tucker her out but they're always interesting and ready to fill her in on what she doesn't know.
Ask me about…
BPL's teen programs, YA books, anime/manga
I'm interested in…
Conspiracy theories, paranormal, science fiction, fantasy, romance, action, adventure, anime.
Email: sseiler@bucyruslibrary.org
Phone: 419-562-7327, ext. 110