Barbara S., Children's Librarian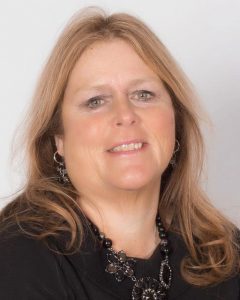 Barb loves being able to help folks find information. She also loves seeing families who find it important to continue the tradition of bringing their children to the library. As her original storytime kiddos have grown up, they still come and bring their own children and that makes her feel good!
Ask me about…
children's books and book series, finding that book you read "long ago," BPL's programs for children
I'm interested in…
Marvel superhero movies; vintage stuff, especially holiday stuff from the 1950s, 1960s, 1970s; yard sales and thrift stores; History and SYFY channel shows; Green Bay Packers, Columbus Clippers, and the Cleveland Indians
Barb is a notary public.
Email: scottb@bucyruslibrary.org
Phone: 419-562-7327, ext. 104